Year 10 Interactive Maths - Second Edition

The Difference of Two Squares
We know that:

This formula is used to factorise some algebraic expressions.


Example 5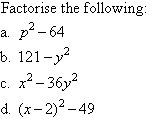 Solution: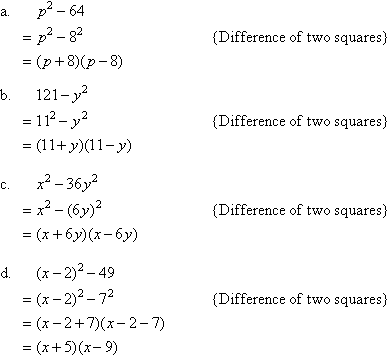 Taking out a Common Factor
To factorise an algebraic expression, always look for a common factor. If there is a common factor, then take it out and use the difference of two squares formula.
Example 6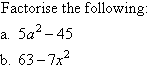 Solution: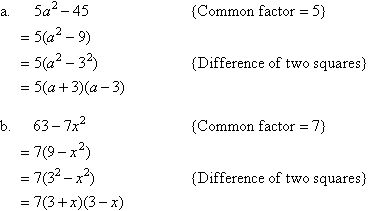 Example 7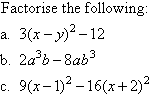 Solution: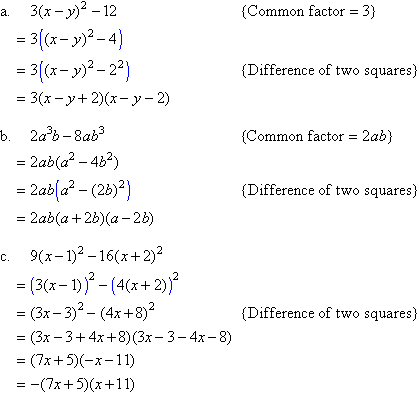 Note the use of brackets.

Key Terms