Problem 1.1 Magic Squares
A square of numbers in which every row, column and diagonal has the same total is said to be a magic square. We call this total the magic sum.
An example of a magic square is given below: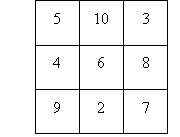 The magic sum of this magic square is 18. The name given to the square is magic as in the past, some people believed that the square had mystical powers.
Copy the following magic squares and find the missing numbers:
a.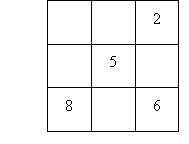 b.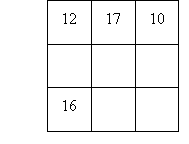 c.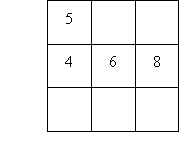 d.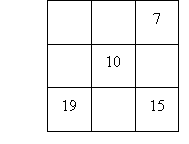 e.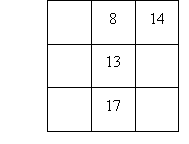 f.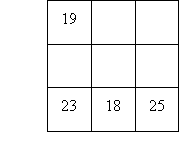 g.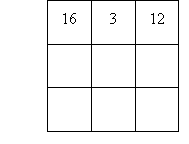 h.

i.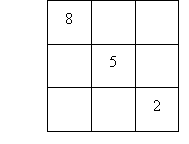 j.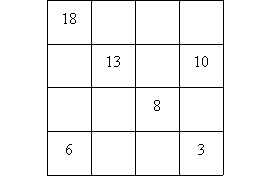 Problem 1.2 Number Pyramids
Adding the numbers in the two squares below the square of interest forms some number pyramids as shown below.


Complete the following number pyramids such that the number in each square is the sum of the two numbers below it.
a.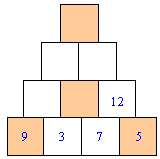 b.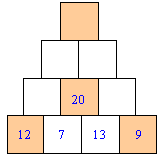 c.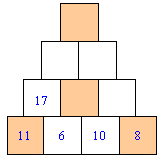 d.