Year 8 Interactive Maths - Second Edition

Finding a Percentage of a Quantity
To find a certain percentage of a given quantity, write the percentage as a fraction out of 100 and change the 'of' to a ×. Then simplify.

Example 6
Find:


Solution: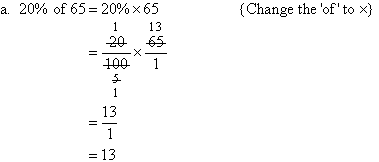 Example 7
If 5% of Australians play tennis, how many people would you expect to play tennis out of a group of 320 people?
Solution: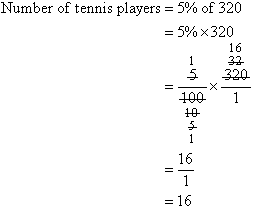 16 people would be expected to play tennis.