Year 8 Interactive Maths - Second Edition

Speed
The average speed, s, of an object is the distance, d, travelled by the object in one unit of time, t. That is: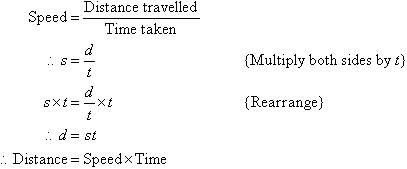 Example 6
A cyclist travelled at 12 km/h for 5 hours. How far did he travel?
Solution: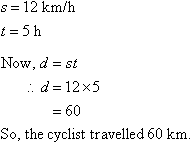 Example 7
A cyclist covers 36 kilometres in 4 hours. What is the speed?
Solution: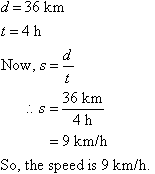 Example 8
A walker travelled a distance of 26 km at an average speed of 6.5 km/h. Find the time taken to cover the distance.
Solution: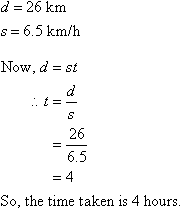 Key Terms