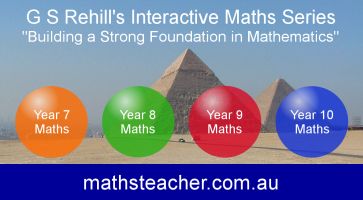 ---

A Tutor Licence allows a tutor to install the Interactive Maths Series software on a single computer for the purpose of tutoring Year 7-10 students.
Tutors are able to license the Interactive Maths Series for three years under the following series title:
Interactive Maths Series (Second Edition) - Tutor Licence (ISBN 1 876931 62 0) - AUD$220 including any GST
This series Tutor Licence includes Year 7, 8, 9 and 10 software.
Tutors can use the software to tutor students, produce worksheets with solutions, tests with solutions and example sheets as well organise questions into another interactive exercise for their students. The software is delivered by Internet download.
Parents can also order the Tutor Licence to produce worksheets with solutions for their children.
Order Tutor Licence Maths Software
Click Mathematics Software Tutorials to watch 2 tutorials that show how students use the mathematics software and 4 tutorials that explain some of the software features available to teachers.