If the rule for a relation between two variables is given, then the graph of the relation can be drawn by constructing a table of values.

To plot a straight line graph we need to find the coordinates of at least two points that fit the rule.

Example 6
Plot the graph of y = 3x + 2.
Solution:
Construct a table and choose simple x values.







The table of values obtained after entering the values of y is as follows:

Draw a Cartesian plane and plot the points. Then join the points with a ruler to obtain a straight line graph.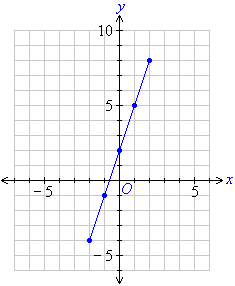 Setting out:
Often, we set out the solution as follows.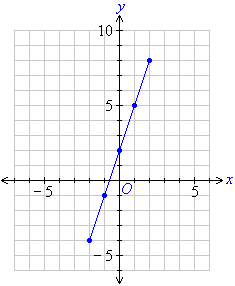 Example 7
Plot the graph of y = –2x + 4.
Solution: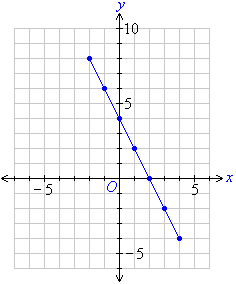 Key Terms